Sam Miller passed away at the age of 40 on Sunday, July 17, 2022 after a long struggle with brain cancer, having spent the last few days of his life surrounded by family, friends, and his beloved dog Moose.
A Minnesota native, Sam graduated from Valparaiso University with a major in computer science, and then earned his law degree at the University of Minnesota. He and his wife Angela eventually settled in Seattle, Washington, enabling Sam to enjoy the challenge of employment at several prominent tech companies, including Amazon and Okta.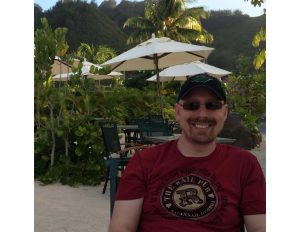 Sam always lived life to the fullest. Whether it was playing Reuben as a child in a community theater production of Joseph and the Amazing Technicolor Dreamcoat, joining the crew team during his brief stint at Washington University, traveling around the world to places like Oktoberfest, Italy, Hawaii, and Tahiti, trying out new video games with his brothers and friends, becoming an inaugural season ticket holder of the Seattle Kraken hockey team, or traveling to Kentucky to sample bourbon with friends in the final months of his life, he never shied away from an opportunity to make his life what he wanted it to be.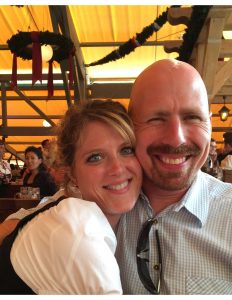 Sam is survived by his wife, Angela; his parents, Barbara and William; his brothers, Aaron (Amanda) and Adam (Jen); his grandfather Paul and his grandmother Patricia; and many aunts, uncles, cousins, nieces, and nephews. A memorial service will be held at St. Andrew's Lutheran Church in Mahtomedi, MN on Monday, August 1 at 11 AM, preceded by a visitation at 10 AM. A celebration of life will be held at Stoup in Ballard, WA on Sunday, September 18th from 12pm-4pm. In lieu of flowers, please send donations to Ballard Food Bank or ELCA World Hunger.