Matthew Jay Schleichkorn passed away peacefully at his home in Bellevue Washington on June 26, 2023. Matt had a brief but valiant battle with pancreatic cancer.
Matt was born in Santa Monica on September 11, 1966. He was the youngest of three children and had a wonderful childhood growing up in Malibu overlooking the Pacific Ocean. He would spend days at the beach and was active in many sports with his family including tennis, skiing,
golfing and baseball. Matt's passion for tennis started in childhood and he was a competitor and instructor throughout college. Matt's passion for skiing also started at a young age and continued throughout his life.
During high school Matt spent part of his summer being a camp counselor at Y'-camps in the mountains of southern California. Matt graduated from Santa Monica High School in 1984 and headed off to work for Club Med for the next few years. He spent time in the Bahamas, Mexico and Colorado entertaining guests. He taught guests tennis, water skiing, snow skiing, diving, archery, and the flying trapeze.
After his adventures at Club Med Matt returned to California for college. He earned his Bachelor of Science degree from the University of Southern California (USC) in 1991. After graduation, he began working in the tennis industry for tennis equipment companies. Matt returned to school and earned his Masters of Business Administration (MBA) from Pepperdine in 1995. After obtaining his MBA, Matt entered the financial service and asset management industry where he had a successful career and made numerous lifelong friends. His last job brought him to Bellevue Washington where he found a community he loved at the Glendale Country Club.
Matt loved life. He had a contagious smile, positive energy and really cared about everyone he met. He truly was the life of the party. His zest for life kept him busy pursuing numerous passions and hobbies and in typical Matt form he excelled at them all. He was very active and loved snow skiing, golfing, tennis, hiking and traveling. He also loved to cook and feed
everyone as you knew if you were ever invited to his home. He was famous for his carne asada, gluten free pizza, and chocolate cake among many other dishes.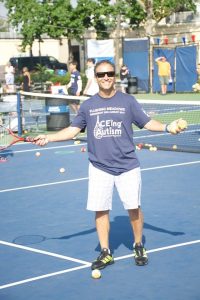 He volunteered his time for things he was passionate about. He served on the board of ACEing Autism, a non-profit dedicated to helping children with autism through tennis. Matt was a volunteer Ski Patroller for the Snoqualmie Pass Volunteer Ski Patrol. He was proud of and
loved his work there. He not only spent weekends on the hill during the winter but he also loved to teach new candidates how to be a patroller.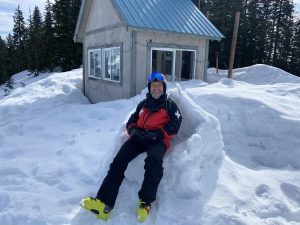 Matt leaves behind the light of his life, daughter Abigail Rose Schleichkorn, beloved fiancée, Amy Casias, Brother and sister-in-law Steve and Letty Schleikorn, Sister and brother-in-law Royce and Craig Sachs, nieces and nephews Ethan, Andrew (Acamy), Malakai, and Zara. He is also survived by numerous uncles, aunts and cousins as well as numerous friends who were like family to Matt. Matt is preceded in death by his mother, Gail, and his father, Len.
Matt's soul touched all of our lives in the most beautiful ways we will never forget. He has brightened the lives of all he called family and friends. As Matt requested there will be a "Helluva Party" on August 12, 2023 at Glendale Country Club 13440 Main Street, Bellevue, WA at 5:00PM.