Lee E. Gray was born in Chicago, Illinois on June 29, 1960 to Richard Gray and Donna E Morris Gray. The family moved to Florida during his early years where he was raised in the Daytona Beach area with his 4 brothers. Lee loved the beach and the racetrack. Lee attended Mainland High School, and shortly afterwards, he joined the Navy. Lee kept lifelong friendships and his life was marked by those whose lives he touched. He loved big and hugged even bigger.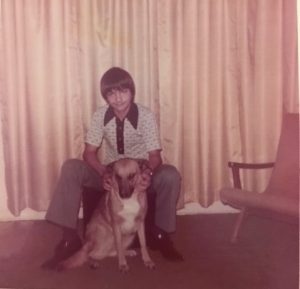 Lee was very active in his church in both Florida and Oregon. He attended the Metropolitan Community Church, MCC in Daytona Beach, Florida. When he moved to Portland, OR Lee was very active in the Living Enrichment Center. He also enjoyed singing in the choirs at LEC and the New Thought Center for Spiritual Living. He was also a very proud member
of the Portland Interfaith Gospel Choir where he performed in concert events annually.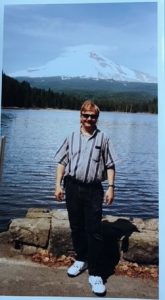 Lee was preceded in death by his father, Richard J. Gray, his mother, Donna E Morris, brothers Thomas P Gray, Dan J Gray, and Robert G Gray.
Lee is survived by his brother Scott Gray (Terri) of Slocomb, AL. His nieces, Donna Marie Gray (Ren) of Virginia Beach, VA, and Nicole Gray DiFlumeri of Sanford, FL. His nephews, Brian Gray (Lisa) and Mark Gray (Tracey) of Lakeland, FL, Joe Gray of Tallahassee, FL, Ryan Gray and Cameron Gray of Dothan, AL. Lee is also survived by his sisters-in-law Claire Davey of Lafayette, GA and Phyllis Hartman of Lakeland, FL. He is also survived the extended Gray family in Illinois.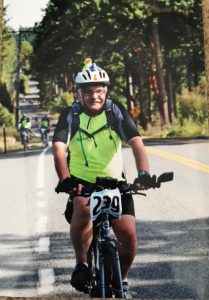 In 1999 Lee moved to Oregon, where he made the Portland area his home. Later he had a career change from Hotel Software systems to the trucking industry. He was employed by Diamond Lines Delivery Systems. He lived a full life where he had many dear friends who he chose as family, Paula Eldridge, her daughter Elise and her husband Mike. John and Chris Booren, their children and grandchildren who he adored. And many more in his church family and community.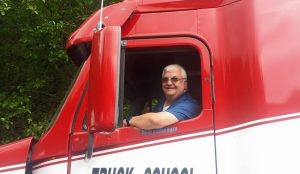 His kind eyes, warm smile and hardy laugh will be dearly missed by all who knew him.
Memorial services will be held personally at later dates, both East and West Coast.