Ruben Marshall, age 85, died on September 6, 2023, in Seattle, WA.
Ruben was beloved by many for his warm, friendly, outgoing nature. He appreciated corny
jokes, healthy food, reading, and exercise, especially bicycle rides that lasted for days and
covered hundreds of miles. He loved mint chocolate chip ice cream. He was known for his
lasagna and waffles, and for seeing how outlandish he could make a tall tale before the listener
spotted the ruse.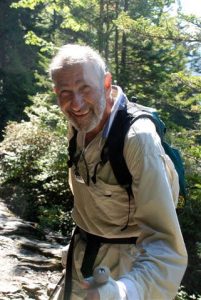 Wherever he went, he befriended and was remembered fondly by people he met. When he was
shopping or out to dinner or traveling with family, it was not uncommon for someone to
recognize him, even from a brief encounter years earlier, and start talking with him ("Ruben? Is
that you?").
He found many social conventions to be less important than having a zest for life: As one
manifestation, he was often unconcerned with fashion and thought nothing of, for example,
wearing an all-teal head-to-toe spandex bicycling outfit.
Ruben was born in 1938 and grew up in an orthodox Jewish community in Rochester NY,
surrounded by extended family, including his beloved cousins. Ruben's father dropped out of
school in 3rd grade, in order to work, yet he passed on to Ruben a strong value for education.
Ruben and his whole family worked hard for Ruben to get a college degree. Ruben was keenly
aware of his privilege as the only son, able to get a college degree while his two sisters did not.
In college, he decided that the strict religious orthodoxy that he had grown up with was not for
him.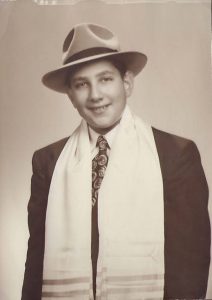 He loved reading classic literature. He was continuously learning, a student all his life. Ruben
earned degrees from Ithaca College (BA), Geneseo State University Library Graduate School
(MLS), and Eastern Michigan University Graduate School (MA). He was in the navy for a year.
He taught high school English, undergraduate Library Science, and worked as a reference
librarian at Bowling Green State University, Ohio. He lived for a time in Bellingham,
Washington, where he owned and ran a remodeling/construction company, Marshall
Remodeling. Other jobs he had included: electrician, delivery truck driver, stay-at-home dad,
roofer, bowling ball pin setter, dishwasher, fiberglass boat builder, and beekeeper. Some jobs employed his academic qualifications, others reflected his abilities at manual labor; all derived
from his deep honesty and integrity in his work. He retired in 2000 after almost 20 years as the
school librarian at Elmcrest Elementary School in Liverpool NY.
When Ruben was very young, his sister Dottie bought him a new bike, which launched his
lifelong love for bike riding, a passion that would take him all across the U.S. and overseas. For
many decades he rode in the annual two-day, 210-mile TOSRV bike ride in Ohio. He enjoyed
riding long-distance, timed bike rides with the International Randonneurs cycling club — rides
of hundreds of miles at a time. In 1987, he traveled with the American team of International
Randonneurs to France and completed Paris-Brest-Paris, a grueling 1,200-km (746-mile) bicycle
ride, in 88 hours. He cycled cross-country multiple times; in one case, biking into his hometown
of Manlius NY to a parade and police escort. In 1968, he cycled more than 1,000 miles from
Detroit to New Orleans; newspapers along the way reported his travels with headlines such as
"Michigan Cyclist Stopped Here Friday" and "Couple Bicycles to New Orleans". He also loved
hiking, backpacking, canoeing, and camping. He was a "46er", meaning he hiked to the summit
of all 46 peaks of the Adirondack Mountains.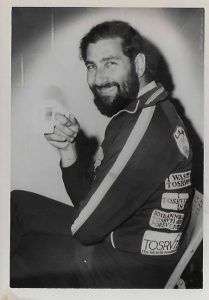 In Syracuse NY, Ruben volunteered at multiple causes, including entertaining and reading to
children in the pediatric oncology unit at University Hospital. He also volunteered with the
Manlius Volunteer Ambulance Corp, at WCNY-FM's Read Out program, and with the
Onondaga and Madison counties Search and Rescue teams. Ruben was a member of the Temple
Society of Concord, Adirondack Mountain Club, and Onondaga Cycling Club.
Towards the end of his life, Ruben's cognitive abilities declined and he developed dementia; in
2018, after his 80th birthday, he moved from Manlius NY to Emerald City Assisted Living in
Seattle WA, where he received excellent care. There, even without memories of his life, his kind,
outgoing personality came through: he enjoyed joking around and made many friends.
Ruben is survived by two children: Elena (Julie) of Menomonie WI, and Julian (Jessica) of
Seattle WA, and by five grandchildren: Mara and Sylvia DuVernois, and Abraham, Louisa, and
Ronen Marshall.
Ruben was married twice: in 1964 to Barbara Veraniam (née Greene), the mother of his two
children. She predeceased him in 2004 (Sandpoint ID). In 2002, he married Barbara Pierce (East
Syracuse NY).
Ruben was predeceased by his two sisters, Dottie Winterman and Nettie Dennis.
Donations in his memory may be made to BikeWorks in Seattle or to a charity of your choice.
(Bikeworks (https://bikeworks.org/about) is a nonprofit organization that works to build
community, support youth, and improve social justice, via bicycles and bicycle-repair programs.)
Or, just enjoy a bike ride or bowl of ice cream; teal spandex outfit optional.