Alan Andrews-Katz
1965 – 2020
Alan Andrews-Katz – 54 years old, living in Seattle, Washington, passed away on Wednesday, March 04, 2020.
Alan is survived by his husband Eric Andrews-Katz, whom he met in 2000 and married in 2003. Their love and happiness were evident to all who met them, and joyously shared with a wonderfully eclectic and supportive network of colorful, creative individuals who formed their extended found family.
Born in California to parents Dee and Ken Andrews, Alan moved with his family to Port Gamble, Washington, where he grew up the middle brother of three. He is survived by niece Amy Yates; nephew Joshua Morse; cousins Eric and Paul Perkins; half-brother Doug Morse; and their respective spouses.
As a teen, Alan was blessed to form an incredibly strong bond of love with another family in Indianola, Washington. He remained close with this family throughout his life, and over the next 40 years often spoke of how fortunate they were to have found one another. Brother and sister Bryan and Lea Beard; their mother Joanne Todd; and their respective spouses survive Alan's passing.
Among the first in his family to go to college, Alan attended Western Washington University, starting off with an interest in Education. He later earned his license as a Pharmacy Technician. In 2008, Alan graduated from the Culinary School of the Rockies, fulfilling a lifelong ambition of becoming a pastry chef. His talents became quickly evident with his distinctive French macarons heralded as "the best on three continents". Although Alan was a lover of all things creative, silly, cartoonish, and witty, he was never too intellectual to pass up a bawdy double entendre. He rarely allowed himself to worry, choosing instead an optimistic attitude that earned him the appropriate nickname of "PollyAlan." After more than half a lifetime of illness – and half a lifetime of successful rebellions against it – Alan contracted pneumonia, causing further damage to an already heavily-challenged immune system. Alan passed peacefully with his husband and loved ones by his side.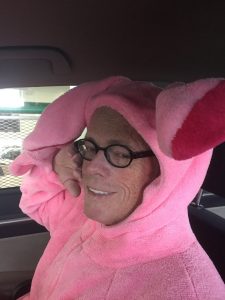 In lieu of flowers please consider making a donation to:
The Lambert House
http://www.lamberthouse.org/
or
Planned Parenthood
https://www.plannedparenthood.org/