A Seattle Funeral Home Providing Top Rated Service & Value
Caring, personal service. Sensitive to your needs. Sensitive to the environment. 
Affordable, upfront pricing. Easy arrangements. Locally owned funeral home.
Serving King (including Bellevue / Eastside), North Pierce, and South Snohomish Counties.


Carbon Offset Tree Planting Included


Easy Online Arrangements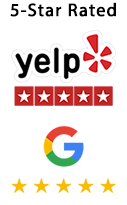 Easy Arrangements
Our easy arrangement options mean you don't even have to meet with us in person. Arrangements can be made by phone or online/email. We offer caring help every step of the way.
We Are Green
We follow green business practices, offer carbon-neutral aquamation options in addition to traditional cremation, and include a free tree planting in honor of your loved one.
No Hidden Fees
Our upfront low-cost price includes our 5-star rated full service. Other Seattle Funeral Homes may advertise a low price only to add fees later for their services.
Simple Cremation
$895.00
Often known as a "direct cremation", this package contains everything – even the transport and containers. The only items remaining are the county fees and death certificates.
The King County Medical Examiner has a $70 permit fee for every death in the county. Pierce County has a $10 fee & Snohomish has a $15 fee. WA State death certificates are $25 ea.
Cremation with a Viewing (1hr)
$1,395
This is the same as our Simple Cremation and adds a 1 hour visitation. This package is becoming a very popular option for families that are looking for services that hold more meaning and significance without breaking the bank
. 
Aquamation
(water cremation)
Currently Unavailable - We are sorry for the inconvenience. We do not currently have a partner facility that can provide this service.  
Simple Terramation
™


$4,950
Terramation™  also known as natural orgainic reduction, or human composting is the act of gently transforming human remains into life giving soil.
Terramation
™

with Laying in service (witness placement) $5,450
This service adds to our already special service of Terramation
™
. This allows you to be present and engage in the process of laying your loved one in the vessel as they begin their journey to return to the earth.
Elemental Cremation Service & Burial 
Using environmentally sensitive practices for all our services.
We are the Northwest's only Funeral Home that has all of the following:
In home or online simple cremation arrangements for your family's comfort
Zero Funeral Home sales pressure
Carbon Neutral, green cremation practices
Tree planting in memorial of your loved one
All natural product offerings
Easy online arrangements available
Local artisan urns and caskets
Peace of mind you are working with a caring, locally owned Funeral Home
A Seattle Funeral Home You Can Rely On
Everyone has questions, so don't hesitate to reach out and ask them! Our joy is trying to do what is going to make your life easiest and bring the most healing, and we can only do that with a dialog. Don't forget that you can engage with us on Twittter, Facebook, and Pinterest. If you're just curious about us, there are a lot of ways to find out what we're up to in the community.
Get Help Now