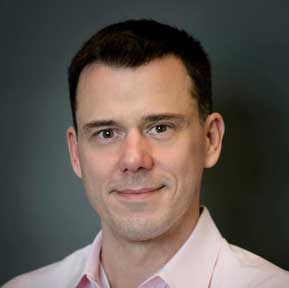 Jeff Jorgenson
Elemental Cremation & Burial was started by Jeff Jorgenson after many years serving families in more traditional funeral homes. He felt that funeral homes were too interested in maintaining outdated traditions and holding onto the control of arrangements that the families should have. It was his intention to create a space where a provider could work collaboratively with families to create incredible celebrations and memories around a life that has been lived well.
In earlier years, Jeff worked in the aviation industry having secured a Bachelors of Science in Aeronautics and a Master of Science in Management from Embry-Riddle Aeronautical University. It was a wonderful twist in life that brought him to work in the cremation and burial profession both in the pre-arrangement area as well as a licensed funeral director. This hybrid of technical and old world trade that unlatched the idea that end of life service needed to come to the client families with a new and different approach. Graduate work on environmental impacts of greenhouse gasses as well as supply chain management and logistics made it clear that it was time to take these skills and apply them to his love of end of life practices to make them greener and more approachable and affordable for families.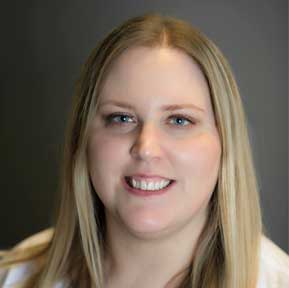 Stacey Dalman
When Stacey relocated to Western Washington in 2017, she found kindred spirits at Elemental Cremation and Burial, and knew that she had found a place where she could make a difference for families, the environment, and in funeral service.
Stacey has always enjoyed working with people, and has had the opportunity to serve diverse cultural communities throughout Washington and Alaska, as well as friends, neighbors, and members of her own family. Stacey was originally drawn to the funeral industry because it creates an opportunity to connect with people and be of real help to them during what can be a confusing and overwhelming experience. She understands that many families prefer simple, straightforward arrangements offered with guidance, skill, and compassion.
Born and raised in Alaska, Stacey attended The Pittsburgh Institute of Mortuary Science, where she earned an Associate of Specialized Business Degree, and then continued to Point Park University to complete her Bachelors Degree in Funeral Service. After graduating in 2012, she returned to her home state to begin her career as a licensed funeral director.
Brad Holstine
"We do things so differently from other funeral homes. That's what's so amazing, we get to change lives, and the profession, for the better!"
Brad Holstine comes to Elemental from a long background of customer service and brings a passion for helping to make a tough time easier for grieving families. A Detroit native, Brad left the Midwest to serve our country in the United States Marine Corps. When he set down roots in Seattle, he knew it was the place for him and his family. With his transportation background in the military and a second career in retail, he brings a unique set of critical skills that ensure that families don't need to worry about logistics and that our team stays on the move.