Obituaries » Aida M Paine
Obituary Viewed 1296 times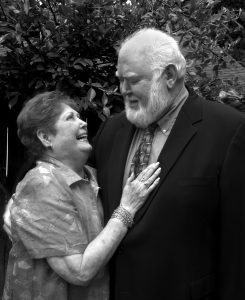 Aida M. Paine, doting wife of the late George R. Paine, died peacefully on August 25th
in Kirkland, WA., at the age of 82. Aida is survived by son Marc & his wife Kris; daughter
Judi & her husband John; five grandchildren; & one great-grandchild.
Aida was born in Calexico, Ca. She met her husband and soulmate, George, at a dance
in San Diego. The couple was married in 1957 following a short courtship. They moved
around Southern California while George worked his way up the ranks at Quaker &
eventually settled in Kirkland, WA.
Aida loved spending her free time boating with her husband and friends in the San
Juans. Aida was a bookworm, a hunter for a great bargain, someone who believed that
laughter could cure almost anything, celebrating the holidays in over the top ways, she
loved her See's Candies, a good martini, and a barely-cooked Filet Mignon . She was
especially fond of Star Trek and Capt. Jean-Luc Picard & flamingos. She is
remembered for her fiery spirit, hospitality & her open heart. Aida lived a life that leaves
a lasting legacy of love.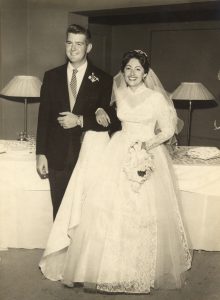 A service is planned on Sept. 28 at 11 am at St. Brendan Catholic Church. Fr. Nicholas
Wichert will officiate the ceremony. A Graveside interment will follow at 2 pm at
Holyrood Catholic Cemetery. All are welcome. Donations can be made to St. Jude. Children's Hospital, 262 Danny Thomas PL, Memphis, TN., 38105, in lieu of flowers.