Obituaries » Irene H Ferry

Print Friendly Version
Check your settings when you are happy with your print preview press the print icon below.
Show Obituaries Show Guestbook Show Photos QR Code

Print
February 17, 1932 - August 10, 2020
Obituary Viewed 2225 times
"Full circle. She is gone. Our mother, a force of nature, fierce almost blinding loyalty. There really are not enough pages to adequately paint the picture of her and how she came to be who she was.
Born and raised in Germany, she escaped East Berlin using a hand-drawn map indicating approximate mine locations, before the permanent wall was put up. Prior to that, her father was the good guy (East Berlin underground) who got "things" through connections he had, for friends and strangers, when basics were not to be had during wartime. She had no say in being picked as *the* child to present flowers to Hitler when he visited her school. She was 9 years of age. There was a second basement in the home for "their" food vs soldier-confiscated food above. Things hidden, not shared, strength over-coming fear. Her first 18 years only knew communism and survival. Loyalty. Commitment. Lack of choices.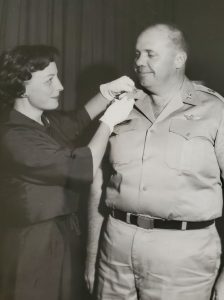 When our Mom escaped, she ultimately met our father in West Berlin, an army soldier. Four kids later, counting every penny on a soldier's salary, holding down the home while her husband fought in three wars, the emotional strength she gained in her earlier years, continued to serve her well during the struggles and life tests.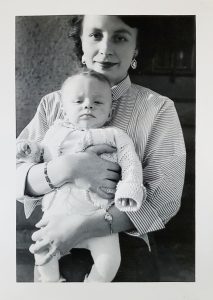 There was a strength to our mother unlike any other. It was both her strong and weak point, and we say that with much love. Her commitment was unwavering when she gave it. She was loyal to "America" as she perceived it like no one we have ever met. Why? Because of her loyalty and commitment gained before arriving in America. There was no way having grown up in the manner she had, that America was anything but the best country in the world that afforded her freedom, family, choices and a light at the end of tunnel she couldn't see anywhere else. Her dreams became reality.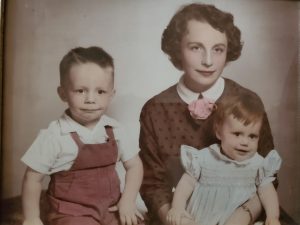 Those experiences also made her the *fierce* woman and mother she was in all walks of life including with her family and friends. Passionate about her perceptions of all things, she was a formidable woman. Integrity was fundamental in her passions. Filtering did not come easy to her, which we can laugh at now. Adequate was never good enough. Ignorance unacceptable. Education always available and indifference was not tolerated.
Raising four kids was important to her, that we get what she did not. Culture was a priority (museums, theatre, music, etc.) and we all reflect that exposure and appreciation carried forward. Traveling outside our borders was mandatory, so we were aware of what we do have in our borders and the need to be present and awake. Not voting was unacceptable – having a voice meant having to vote. Indifference and complacency were never allowed in the family. Adequate was never good enough. Education was mandatory. If we said it, we better be able to back it up. Work ethic was a priority and anything less, unacceptable. Being part of the solution and not having blood on our hands, was drummed into our heads. She loved gardening, good food, politics and pretty much anything made in her home country.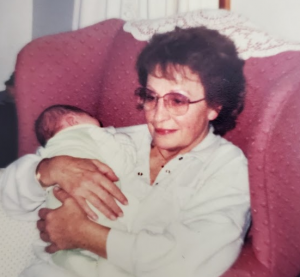 Losing our father years ago, took a part of her that she never regained. She persevered, her granddaughters, and great grandkids were her motivation in life.
Diagnosed at the beginning of March with advanced lung cancer, Irene fought the fight we always expected from her, up to the very end. It was difficult for 3 of her 4 children not to be able to be with her considering our current climate, and she accepted it the best she could. This obituary was started days ago and hundreds of cuts, additions, memories, recalled, removed; it was ultimately- decided the conflicts of what to share can never paint the picture that was our Mother. Adequate is not good enough so it stops here because we can say, is good enough. We love you Mom and wish we all could have held you one more time. We are all grateful you are at peace. Our lives will never be the same without your physical presence." – Susan Ferry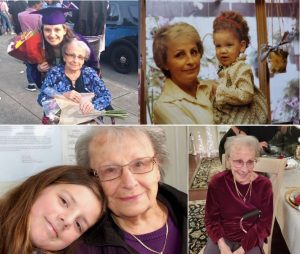 Irene was predeceased by her loving husband Ted Ferry, their children Stephen and his wife Maria (FL), Susan (WNY), Karin Szypszak (NC), and Kristina (WA). Irene will also be lovingly remembered by her beloved brother Dieter Hartmann and his wife Suzi (Germany), predeceased by her brother Rolf Hartmann and surviving spouse Elfie (Germany), Irene's two grandchildren (Karisa and Lara), two great grandchildren (Kaylie and Madison), and extended family, nephews and nieces Jörg, Susanna, Marion, Jacqueline, Debby, Nancy, Ali, Pauline, and Ira.
In the interest of current safety concerns, the family hopes to celebrate Irene's life on a later date with family and friends. Please consider giving to Memorial Sloan Kettering Cancer Center in the name of Irene – https://giving.mskcc.org/