Obituaries » Kathy M MacDonald Gordon

Print Friendly Version
Check your settings when you are happy with your print preview press the print icon below.
Show Obituaries Show Guestbook Show Photos QR Code

Print
April 7, 2019 - June 13, 2019
Obituary Viewed 2940 times
Share your Memorial with Family & Friends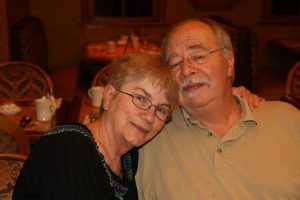 Dear reader,
You are about to embark on the roller coaster of a life that I am proud to call my mother's journey.
The Journey begins on April 7th, 1950 where my mother was born to Eleanor (Ann) and Willis Gordon in Seattle, WA. She was the fourth daughter followed by two younger brothers. My mother was raised in a devout Catholic home. Growing up she did not fit the average girl stereotype. She loved sports, climbing trees, and spending time outside. The boys had a hard time keeping up with her energy. During one of her many adventures around the Ridgecrest neighborhood, she put a Pussy Willow seed in her ear to pretend she could hear friends from across the neighborhood. Turns out, she damaged her hearing because it got stuck and she forgot about it. After chronic ear pain, she went into the doctor and they delivered a beautiful bouncing baby pussy willow blooming from her ear. This caused total hearing loss in one ear. She was not fully aware of the loss, but it didn't slow her down. She got her first bike and rode it down 175th street in Shoreline, flying through all the stop signs, listening for cars by turning her head from side to side to use her good ear.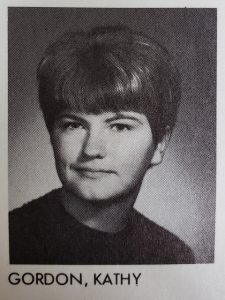 She attended St. Mark's Catholic School, Cordell Hall Jr High, and graduated from Shoreline High School. God thought life was not challenging enough for this cute kid so he gave her the gift of being a left-handed writer. Mom always boosted that lefties were the smarter breed. She was as kind as she was beautiful, she made friends everywhere she went. She said some of her good friends were Linda Marshall, Bobbie Anderson, Susie Calvert, Cindy Adams, Dick and Janis Matkin. She told me she was a party girl who loved to sing. I asked my mom which clubs and sports she participated in. She said basketball, baseball, volleyball, soccer, and football. The club she longed to be in was the C.B. Club (certified bitches). She had to pledge to get in and they told her to be mean to this boy for no reason. My mother believed the Bible, you should love thy neighbor as thy self and she said if that is what I must do to join I do not wish to be part of that club. She held her head up high and walked away. In my book that made her a thousand times better then those girls.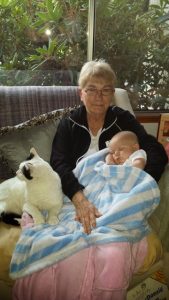 After graduating high school she spent one month in Hawaii with her friend and sister Terry. Came home and worked for Safeco Insurance. They hired her because of her amazing, left-handed, penmanship. They said her writing resembled the computer print making it easier for their machines to read. My mother has fond memories working with her mother at Fircrest Adult Home as a caretaker. Some of her best years of life were there. One of her favorite friend/ client was Woody. He gave everyone such a hard time that no one wanted to work with him. Mom accepted his challenge and eventually won over his heart. Years later he saw her again and gave her a big bear hug.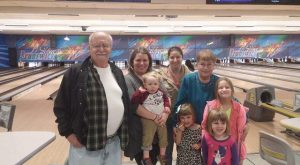 She also worked at the Crest Theater where she met her first husband Wilbur. They spent 8 years together and decided mutually to move on to their next adventure. This is when she met her second husband Bruce Macdonald. They were married for 34 years and had two daughters, Ramsey and Chelsea Macdonald.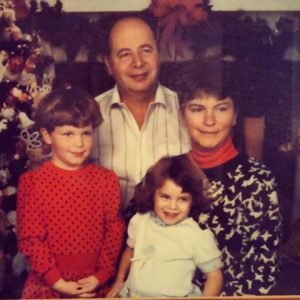 Through the years, our mother had great care with her Group Health & Kaiser doctors. Battling lung & brain cancer for 11 years was challenging, but you wouldn't have known it by her attitude. Dr. Frost, Dr. Chen, & Dr. Sandblom were with her until the end.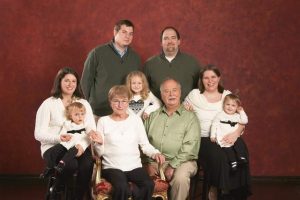 She is in heaven with Willis Gordon, Eleanor Gordon, Jimmy Gordon, Terry Gengler, Peggy Poirier, Grandma Nellie Malloney and many more wonderful family members and friends that passed on. She is survived by Bruce Macdonald, Ramsey Bain, Chelsea Golden, Kelly Gordon, and Nancy Anderson and all of her large extended family.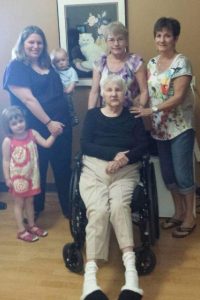 My mothers love and compassion will live on through those that are still here.
Her funeral service will be held June 26 2019 at St. Pius X Catholic Church at 11am.
Address: 22105 58th Ave W
Mountlake Terrace, WA 98043