Obituaries » Lawrence "Larry" Caruso
November 26, 1945 - October 15, 2018
Obituary Viewed 1219 times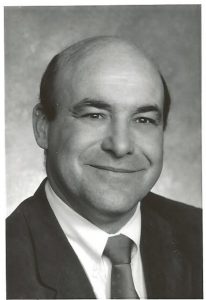 Larry passed away peacefully in Shoreline, WA at the age of 72 as a result of Pick's Disease, which is a form of progressive dementia.
Larry was born in Seattle on November 26, 1945 to Gene and Joyce Caruso.  He grew up in Ballard and graduated from Ballard High School, class of 1964.  An active boy, Larry excelled at football and ice hockey.  As a goalie, Larry played on All-Star teams and participated in practices with the Seattle Totems pro hockey team.
Larry graduated from the University of Washington in 1969 with a BA in Business Administration.  From his first job as a box boy at the local Safeway at the age of 15, his business career lead him towards the food distribution and sales business.  After college, he worked as a representative for a national food company.  He leveraged that early success and experience to co-found his own wholesale food brokerage business.  Larry's outgoing personality and love of people served him well, traits that insured him a very successful business career along with many wonderful lasting friendships.
During Larry's retirement years he donated his time through the SBA's S.C.O.R.E. program where he mentored new entrepreneurs.
Larry lived in the Spokane area for many years and ended up in his later years calling Post Falls, Idaho his home.  He loved entertaining and boating with family and friends at his Idaho riverfront home.  Larry  also enjoyed a winter home in the Phoenix area, where he developed many lasting friendships with people who shared his passion for golf and good company.
At his core, Larry was a wonderful family man.  His family will miss his wisdom and generosity.
He is survived by his son David (Kelly), daughter Chris (Jason), brother Steven (Janet), and grandchildren Alexis, Nick, Michael and Tre.
The family will be holding a private memorial service to celebrate Larry's life.
In lieu of flowers, please consider a charitable donation in Larry's name to the Alzheimer's Foundation of America (AFA).