Obituaries » Marsha Ann Bussey
October 31, 1950 - April 25, 2020
Obituary Viewed 1512 times
Marsha Ann West Bussey was born in New Orleans, LA on October 31, 1950. Daughter of Christine Holmes, Marsha was raised in Seattle by her loving grandparents, Willie and Lula West. At a young age, she became a member of Greater Mt. Baker Baptist Church. It was there she was baptized and received the Lord as her savior. Growing up in Seattle's Central Area, Marsha attended Colman Elementary, Washington Jr. High, Rainier Beach, and Garfield High Schools. Her college years were spent at the former Central Washington State College, now Central Washington University, in Ellensburg, WA where she met and married Donald Bussey of Portland, OR.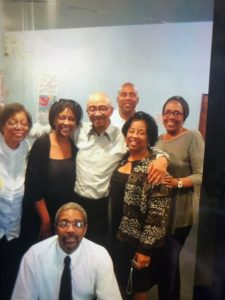 Working to provide for her children, Marsha's career was administrative and customer service. She was a wiz in her field, and over the years held positions at several major companies including Comcast and Bank of America.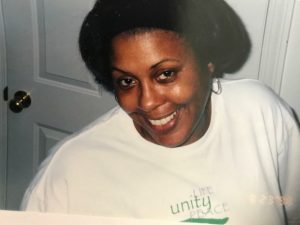 As a dedicated mother, first and foremost, were her three sons and seven grandchildren. She relished spending time with her boys, cooking for them their favorite meals. Even when it meant spending all day in the kitchen, everything Marsha did was centered on them. The oldest of ten, she cherished coming from a large family. She was big sister and felt like the "protector" of her nine siblings. Known for her quick wit and vivacious personality, she was never at a loss for words with strangers or family.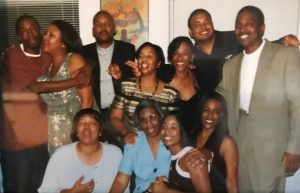 Marsha peacefully departed on April 25, 2020. She is preceded in death by her grandparents, Willie and Lula West and husband, Donald Bussey.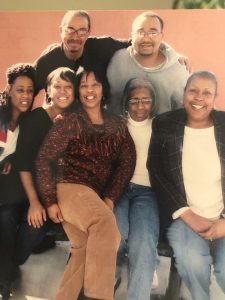 She is survived by her Mother- Christine Holmes; Sons- Michael Williams of Arlington, TX, Donnie Bussey, and Andre Bussey of Seattle, WA; Grandchildren- Kiosha Avery, Michael Shaquille Williams, Lataunya Williams, Tallia Harmony Williams, Kweli Bussey, Teleah Bussey, and Imani Bussey. Brothers- Gale West, Claude Holmes, Mark Holmes (Denise), Christopher Holmes (Roberta), and Kenneth Holmes of Seattle, WA; Sisters- Debbie West (John Thompson) of Siler City, NC, Karen Holmes, Donna Holmes, and Christie Holmes (Patrick Martin) of Seattle, WA; Uncle- Clarence West (Aunt Mary) of Los Angeles, CA; Aunt- Katherine McCraney (Uncle Ed-deceased) of Seattle, and many nieces, nephews, cousins, and friends.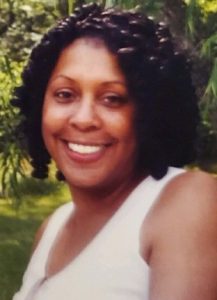 Our beloved Marsha will be dearly missed by all. Please share your memories and condolences in the Guest Book.
Due to the current COVID-19, a Memorial Service and Celebration of Life for Marsha will be scheduled for family and friends in the days to come.