Obituaries » Susan Bird Olds
March 12, 1953 - October 23, 2018
Obituary Viewed 2239 times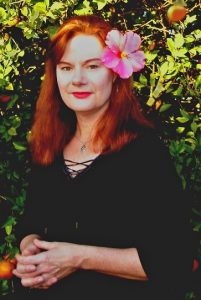 Susan Bird Olds was born March 12, 1953 in Cornwall, New York to parents Robin Olds and Ella Raines.  Her earliest memory was the Transatlantic crossing from New York to England on the Queen Mary.  Colonel Olds' Air Force assignments took Susan and her family to South Carolina, England, North Africa, Washington D.C, Colorado and California.  Seeing the world from so many locations allowed her to develop a keen sense of observation, compassion and resilience.
Susan's lifelong passion for animals began with nurturing a tiny abandoned kitten in Tripoli. In the garden of her family's Georgetown home, Susan spent hours rescuing bees from the fountain.  At age 50, she swam through a lake's dense Lily pads to rescue a turtle tangled in fish line.
Susan attended prep school in D.C. and went onto Wheaton College, Massachusetts where she majored in English and Art History.  In 1982, she earned a B.A. from the University of California, Irvine after which Susan launched her career in the arts with a teaching assignment at Orange Coast College, Costa Mesa, CA.  Susan's passion for the arts inspired her to pursue many opportunities such as Art Historian, Special Events Coordinator, Corporate Art Consultant, Gallery Assistant, Education Director, writer and independent lecturer.
In 1990, Susan moved from California to Seattle.  After working two years for Foster White Gallery, she was hired as curator of exhibitions for Cornish College of the Arts.  From 1993 – 2000, Susan curated over seventy exhibits, often repainting the gallery by herself.  Cornish was also where she met the love of her life and future husband, David Scott-Risner.  Susan and David were married September 2, 2003 at Lake Quinault on the Olympic Peninsula.  In 2004, they moved into a beautiful rustic home on the Snoqualmie River in North Bend.  Surrounded by wilderness, wildlife and the soothing sound of the river, they had found their dream home.  From 2006 – 2013, Susan developed a series of art lectures and presented over 200 of them for the King County Library System. In 2014, Susan decided to focus on her own art – fabric collage and mixed media.  Art East Gallery in Issaquah represented her work.  From 2015 on, Susan retired to be at home after 20 years of coping with Breast Cancer.  Susan's joy of life, faith, David's love, the encouragement and support of family and friends sustained her during her final years.  She died peacefully at her beloved home on October 23, 2018. Susan is survived by her husband David, her sister Christina and beloved stepchildren Keira, Jacqueline and Steve.  A memorial service will be held at Mt. Si Lutheran Church in North Bend, WA.  Please contact their office (425-888-1322) for information.